MASS SCHEDULE CHANGE
Beginning the weekend of July 4 & 5, the Saturday Mass times for St. Anthony/St. Mary will switch for 6 months. St. Mary will have the 4:00 pm Saturday Mass and St. Anthony the 6:00 pm Mass. The Sunday Masses remain the same.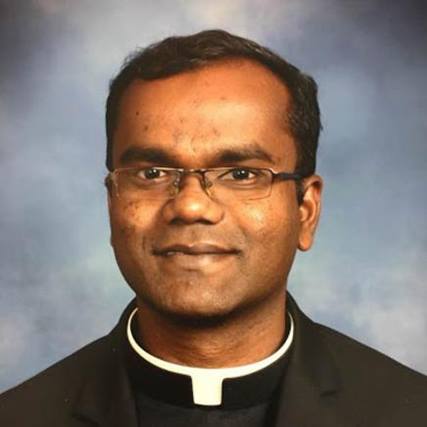 Father Francis Mariadas
Under the patronage of Mary, the Mother of the Redeemer, the St. Mary Parish family is dedicated to enable people of all ages to receive & extend the spiritual, social, educational and physical blessings of the Father's presence among us in Jesus under the Holy Spirit's guidance.